Brunch Picnic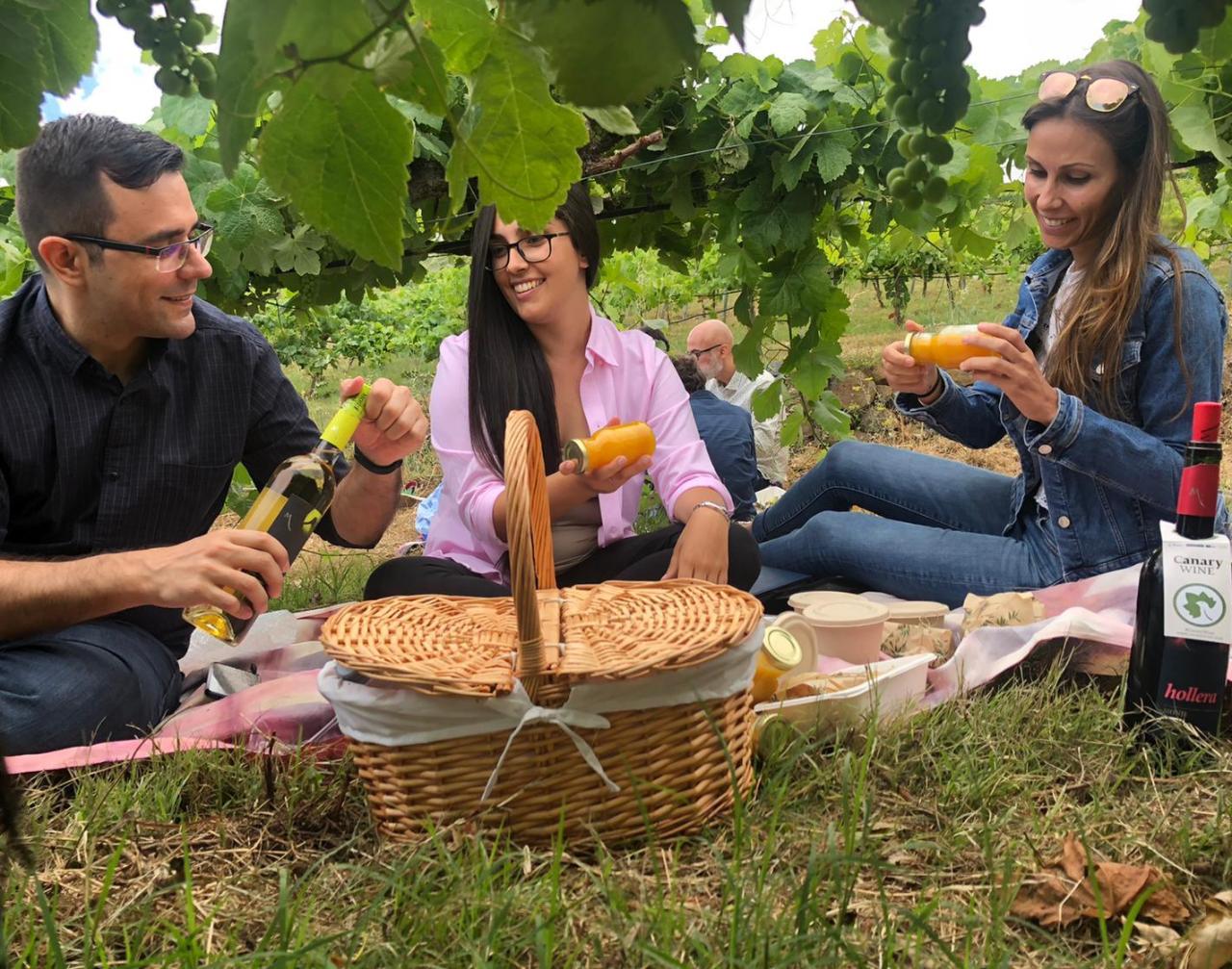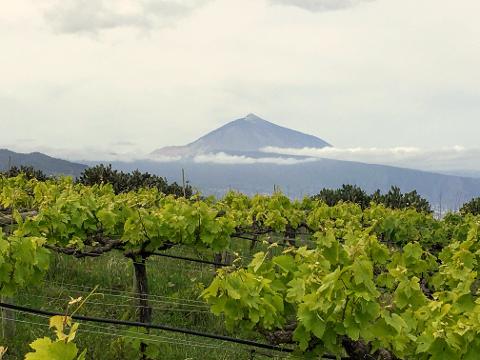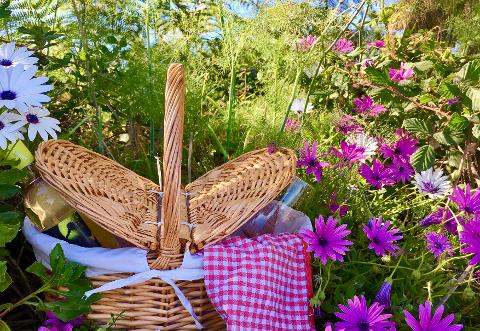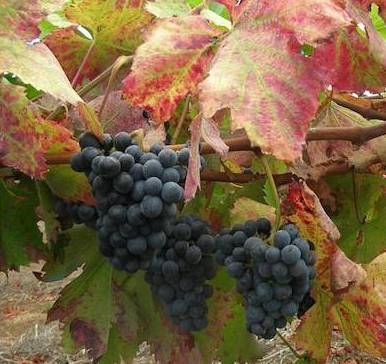 Duration: 3 Hours (approx.)
Location: El Sauzal, Tenerife
Product code: PTM0PH
Enjoy a fantastic Brunch at our vineyards of La Hollera with your friends or family. Choose from the different menus made with local products and learn first-hand about the cultivation of our vineyards on a guided tour. Video
INCLUDES:
✅ GUIDED TOUR TO THE VINEYARDS
Have a walk through our vineyards of La Hollera and discover the peculiarities of our local grapes and volcanic viticulture. Then, find a nice spot to enjoy your picnic surrendered by the rural environment.
✅ CHOOSE YOUR BRUNCH PICNIC
1º MENU OF THE HARVEST
Sardines sandwich with onion and tomato, gofio meal, banana, natural fruit juice, nuts and young wine + water.
2º MENU OF THE FIELD
Spanish omelette with hog roast "cochino negro" sandwich, seasoned tomatoes, varied fruits, sponge cake made out of wine, natural juice and young wine + water.
3º VEGETARIAN MENU
Roasted vegetables sandwich with seeded bread and basil oil, seasonal vegetable juice, small garden salad, guava pastry, nuts, young wine + water.
4º CHILDREN MENU
French omelet croissant, chicken nuggets, fruits skewer and orange juice.
FOOD INTOLERANCES AND ALLERGIES!:
Let us know if you have any dietary requirements to adapt the menu to it.
⏰ DAYS AND TIMETABLES:
Every Wednesday, Thursday and Friday at 11.00 a.m.
Duration: 3.5 hours.
Difficulty: low.
✅ INCLUDES GUIDED TOUR TO THE WINERY
Choose to do it before or after having the picnic. You can do the guided tour to our winery in any of these timetables: 11:00h, 13:00h, 15:00h, and 17:00 h. The guided tours will be in English and Spanish. Let us know what your preference is when you book it.
✅ CONTENT OF THE PICNIC BASKET:
· Every picnic basket contains the selected menu, a bottle of young wine (by choice) to share every two people, one bottle of water, one tablecloth to share, glasses, cutlery for two people and napkin and a waste bag. If you wish to have a different wine, you can have it in our shop paying the difference.
Picnic baskets, tablecloths and glasses are property of Bodegas Monje. Once you finish your picnic, you have to return them to our stuff. In case of breakage, you will have to pay for the resulting damage. All these products are also on sale in case that you would like to buy them.
⏩VERY IMPORTANT: We recommend that you bring comfortable and closed shoes, a coat and protection products against sun (sun cream, sunglasses, and a cap or hat).
⏩ WEATHER CONDITIONS
If, due to weather conditions or force majeure, you cannot do this activity, you can postpone it to another day, enjoy any other activity in our restaurant-terrace, or exchange it for products in our wine shop.
⏩ GIFT CARD: You can give away this experience as a gift with an exchange date until December 31 of 2020.
If your reservation surpass the number of people allowed, contact us.

❌ CANCELATION POLICY
· In case of cancellations made 24 hours in advance from the reservation date, we will refund 100% of the total amount. If you cancel 24 hours before (or less) the reservation date, we will only refund 50% of the total amount paid.
· If, due to weather conditions or force majeure, you cannot do this activity, you can postpone it to another day or enjoy the chosen menu in our Restaurant - Terrace.
· In case that you could not come in the time and day of the booking, the voucher will be valid during the following 30 days. Require a new booking at reservas@bodegasmonje.com or call us at +34 922 585 027. In this case, you can also exchange the voucher for wine or any other product at the shop or any service in the restaurant of Bodegas Monje.