Visit Vineyards and Winery + Tasting 4x4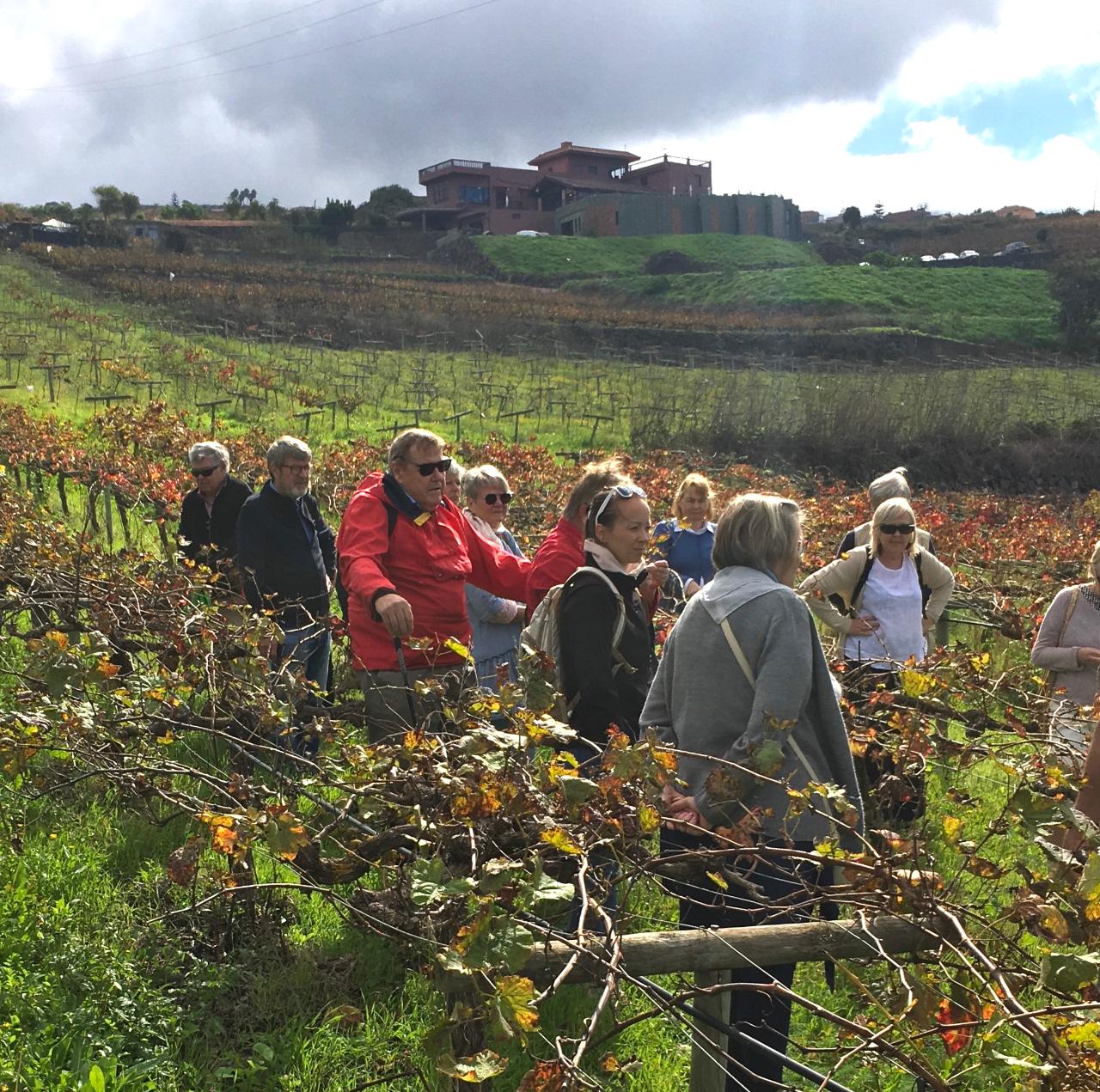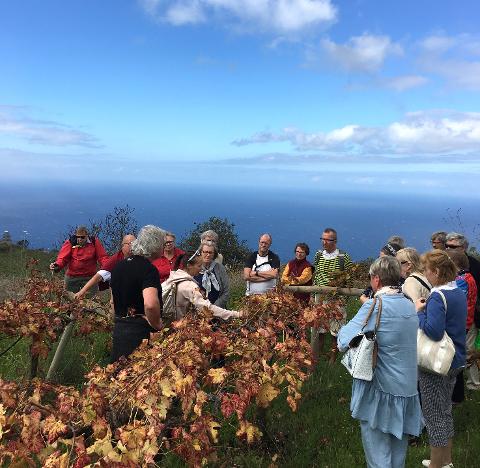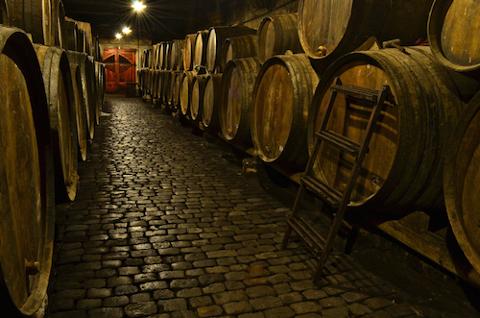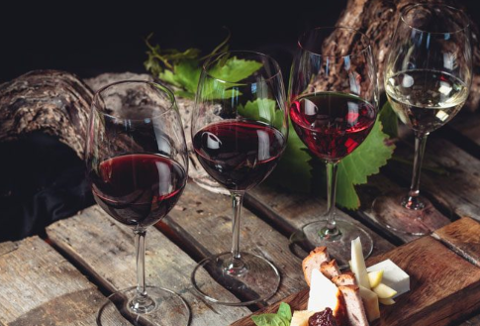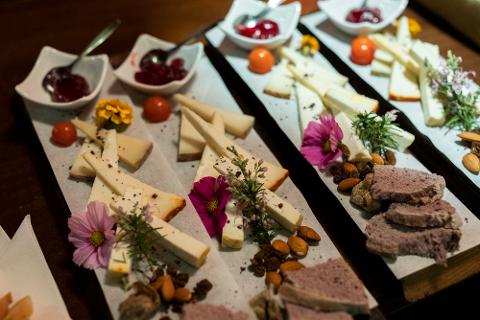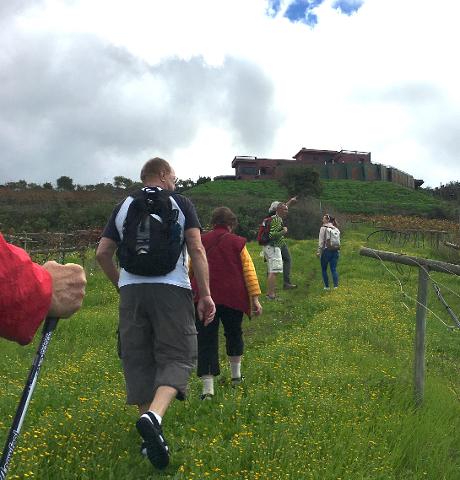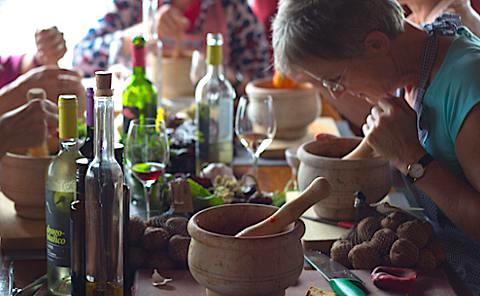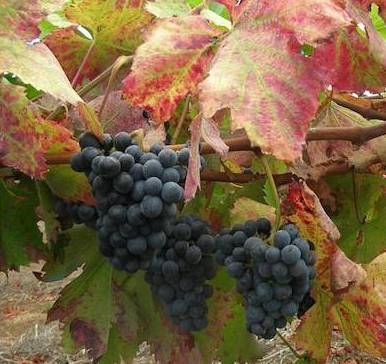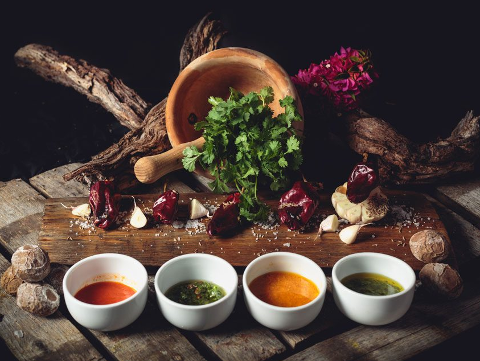 Duration: 3 Hours (approx.)
Location: El Sauzal, Tenerife
Product code: PVYJRG
Tour of the vineyards and winery ending with our tasting of 4 wines and 4 canarian cheeses.

✅ VISIT OF THE VINEYARDS
Take an hour walk through our vineyards in La Hollera and discover the specificities of the varieties of local grapes that grow in these plots of volcanic soil. Enjoy the aromas and feel the sea breeze of the Atlantic Ocean in a landscape that will not leave you indifferent.
✅ VISIT OF THE WINERY AND TASTING
Visit the winery and get to know first-hand how we elaborate and age our wines in a guided tour through all of our facilities. We will end savouring the 4x4* tasting of four of our wines and four Canarian cheeses.
⚙ INCLUDES

✔ 1 glass of Dragoblanco´18 (Young White) together with fresh goat cheese from Tenerife.
✔ 1 glass of Hollera´19 (Red Carbonic Maceration) together with smoked goat cheese from La Palma.
✔ 1 glass of Monje Tradicional´17 (Young Red) together with sweet-pepper, semi-cured goat cheese from Fuerteventura.
✔ 1 glass of Listán Negro´14 (Aged Red) together with cured sheep-goat cheese from Gran Canaria.
* For people under the age of 18, we will offer must, juice or a fizzy drink.
⏰ HOURS AND DIFFICULTY
Thursdays, Fridays, and Saturdays in two timetables: at 10.00 am or at 12.00 am
Duration of approx. 3 hours.
Medium-low difficulty
✅ EXTRA OPTION (+19€): Add to this experience a fun and tasty Mojo Workshop with boiled potatoes. Learn how to make our red and green Canarian sauces with our chef while you enjoy these wines and cheeses.
⏩ IMPORTANT:
We recommend you to bring comfortable clothes and shoes, a coat adapted to the time of the year and protection from the sun (cream, sunglasses and hat).
The tours to the winery will be in English and Spanish. Please, let us know your preferences by the time that you book.
❌ CANCELLATION POLICY
In case of cancellations made 24 hours in advance from the reservation date, 100% of the total amount will be refunded. If it is made 24 hours before (or less), there will be no refund.
Due to weather conditions, the tour to the vineyards may be canceled, in which case the date will be changed or we will refund 10€/Person.
In case that you could not come in the time and day of the booking, it will be valid during the following 30 days. Require a new booking at reservas@bodegasmonje.com or call us at +34 922 585 027. The total amount of the purchase will not be refunded. You will be able to replace it for wine or any other product of the shop or service in the restaurant of Bodegas Monje.

If for any reason you don't wish to enjoy the purchased activity, you can exchange it for any other service or product of our store without expiration date. If you want the refund of the amount will be discounted 9 € in concept of management and bank fees.