Brunch (Breakfast)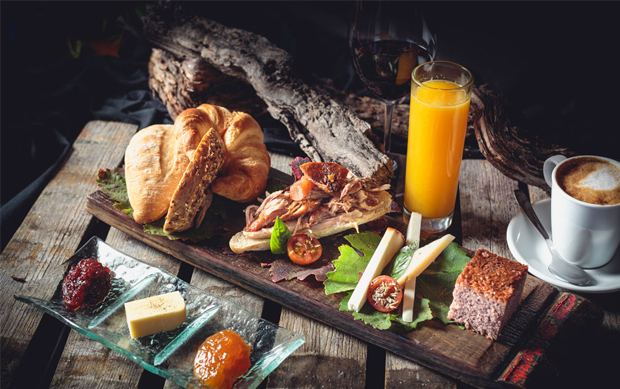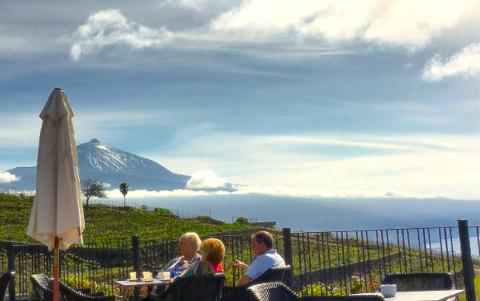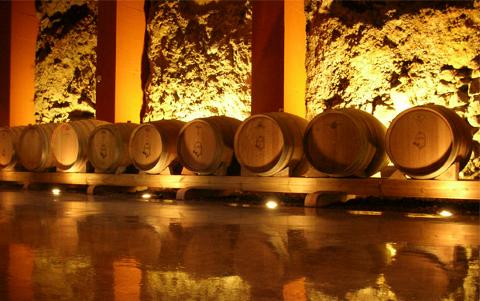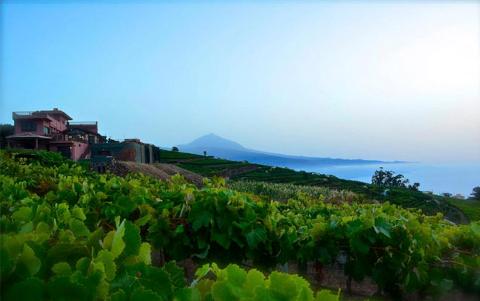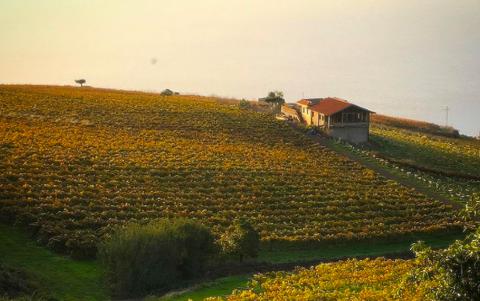 Duration: 2 Hours (approx.)
Location: El Sauzal, Santa Cruz de Tenerife
Product code: PWGGM4
Book or give a Gift Voucher of these great Brunches surrounded by vineyards.

Arousing your senses while having breakfast among the Hollera vineyards will be a real pleasure. You can choose among the five Brunches on our menu, including a vegetarian one and an option for the little ones of the house.

Take a look at the different menus and choose when you arrive:

⚙ INCLUDES

Vegetarian
A carrot, lemon, apple and fennel smoothie, accompanied by an assortment of wholemeal
bread, jams and olive oil. Followed by a pumpkin, courgette, celery, watermelon
and fresh cheese salad dressed with seeds.
The menu includes a glass of young wine as well as yoghurt with honey
and muesli, followed by an Ayurvedic tea or coffee.
El Teide from La Hollera
Coffee, tea or orange juice. An assortment of bread with butter and jams, followed by a
selection of goats cheeses and canapés made with roast pork cooked in our
firewood oven. To finish, a wine flavoured sponge cake and a glass of young wine.
Crushing Grapes
Coffee, tea or orange juice. An assortment of bread with butter and jam followed by
scrambled eggs with serrano ham and a fruit salad with a glass of young wine.
Milk and Gofio
A bowl of gofio from the El Sauzal mill with milk, bread with watercress butter.
Semi-cured goats cheese and pumpkin cake, followed by a banana and a glass of
young wine.
Between the Vines
Coffee, tea or orange juice with a selection of pastries accompanied by butter, jam, fresh
cheese and tomato, followed by a traditional puff pastry tart and a glass of
young wine.
Children's Menu *
Orange juice, tomato and fresh cheese skewer, French omelette with bread, cherry
tomatoes, croissant, puff pastry tart and sponge cake.
__________________________________________________
⏰ HOURS

Choose the arrival time, Brunch service from 10:00 a.m. to 12:30 a.m.
The guided tour (around 50 minutes) to the winery at 11:00h or 13:00h. Not is included in the price Brunch
⏩ IMPORTANT
We consider children from 4 to 11 years old.
If your reservation surpass the number of people allowed, contact us.
If due to weather incidents or due to full capacity in the Restaurant - Terrace; Brunches, Lunches and Tastings could be served without prior notice at the Wine Club located inside the winery.
We have a transfer service - It must be reserved 24 hours before the chosen date.
❌ CANCELLATION POLICY
If for any reason you don't wish to enjoy the purchased activity, you can exchange it for any other service or product of our store without expiration date. If you want the refund of the amount will be discounted 9 € in concept of management and bank fees.